This past weekend we went with my husband's extended family on our second annual camping weekend. Anyone who knows me knows that I'm a foodie. I love to cook, eat and share delicious food, and so do my husband's cousins. Needless to say, more than half of what I packed for our trip revolved around food (we joked that our camping trip was more like a cruise with round the clock gourmet meals).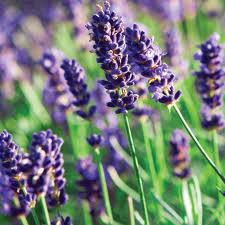 The trouble is, packing all of the food left little room for my emergency kit of remedies. (Full disclosure: when we went away for our 2 week beach vacation, I took a small suitcase of supplements, homeopathic remedies, creams,herbs, essential oils, etc… just in case.) Camping requires me to be a little more strategic. I left the supplements and most homeopathics at home (thankfully I took the one for bee stings because my son grabbed a bee as he was collecting firewood!) and most of the other stuff too. I brought my essential oil bug repellent and band-aids. One of the few essential oils that I took with me was my lavender. In this week's newsletter, I'll share why lavender is such an important essential oil to have on hand.
I've been hearing from so many of you that you'd like to know more about essential oils.
Don't forget to scroll to the bottom of this message for information about two upcoming opportunities to learn more about essential oils. One is a teleclass, so you can listen from anywhere or catch the recording!! Hope you can join me!
Nature's Swiss Army Knife
Lavender has such a wide range of uses, it is sometimes called the Swiss Army Knife of essential oils. On our recent camping trip lavender (and a regular Swiss Army Knife) were two essentials in my pack. I hope this list will give you an idea of how beneficial this oil can be and give it a try!
Relief from a burn
Alleviate a headache ( checkout this research on migraines)
Help to calm an anxious child or aid in mom's relaxation
Sleep aid
On a diaper rash or other skin irritation
To calm seasonal allergies
To reduce the swelling of a sprained ankle
Around (never in) the eye for pink eye
On an insect bite, to help take the sting out
Prevent or heal an infection in a wound (checkout this clinical research for care of episiotomy recovery)
Combat fungus overgrowth
and the list goes on…